THINKWARE DASH CAM™

MOBILE APPS
Convenient control, efficient video download and real-time
viewing all through Thinkware Dash Cam app. Get it now.
---
DOWNLOAD
THINKWARE CONNECTED LTE
(T700, Q1000, U3000)
THINKWARE CLOUD
(U1000, Q800PRO, F800PRO)
THINKWARE DASH CAM LINK (LEGACY)
(F200, F200PRO, F790, T700, M1 - for iOS 11 or 12)
THINKWARE DASH CAM VIEWER
(X350, F750, F770)
THINKWARE DASH CAM LINK
(F70PRO, F200, F200PRO, F790, M1, Q1000, T700, U3000)
---
A SMARTER WAY

TO USE YOUR DASH CAM
Thinkware Dash Cam mobile apps are your convenient go-to-app for easy access to your Thinkware Dash Cam.
Save the hassle of going back home to know what you have recorded and check them on your smartphone.
Manage your dash cam, view videos real-time and download or delete videos on your smartphone with our mobile apps.

MANAGE YOUR DASH CAM
Thinkware Dash Cam mobile apps allow you to access your Thinkware Dash Cam
and adjust your dash cam settings or preferences through your smartphone.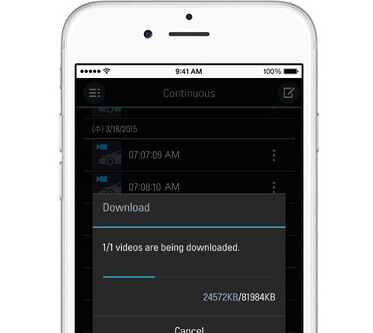 QUICK DOWNLOAD IN YOUR CAR
Now you can download all the video files you have recorded with your Thinkware Dash Cam to your smartphone right away in your car, without having to take the SD card out or inserting it in your computer.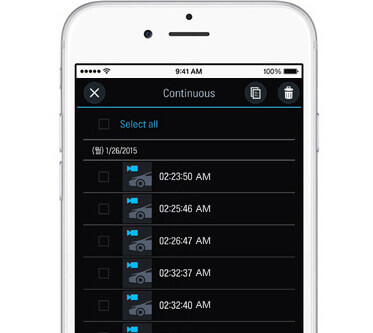 SAVE MEMORY SPACE WITH WIRELESS-DELETE
Videos taking up space in your memory card? Free up space by removing videos that you do not need by using your smartphone. Now you don't have to wait till you are back home to clear spaces. Do it anytime, anywhere.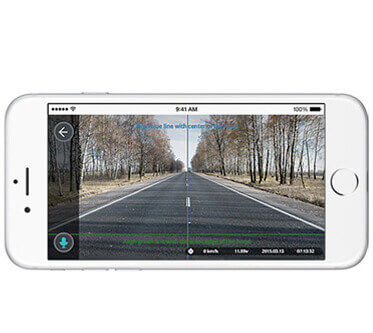 PLAY YOUR VIDEO IN REAL TIME
View live or playback recorded dash cam videos on your smartphone through Thinkware Dashcam mobile apps. Check out your last driving journeys. Replay road details you have missed. All from the convenience of your smartphone.
---
SUPPORTS

WI-FI PROTECTED SETUP
Wi-Fi Protected Setup (WPS) makes it easy and convenient to add Thinkware Dash Cam to Wi-Fi networks without having to enter a network name and password.
Access Wi-Fi within 2 minutes after the WPS of your dash cam has been activated.

MOBILE OPERATING SYSTEM

COMPATIBILTY
Thinkware Connected LTE
- iPhone/iPad/iPod touch (requires iOS 11.4 or later)
- Android (7.0 and up)
Thinkware Cloud
- iPhone/iPad/iPod touch (requires iOS 8.0 or later)
- Android (7.0 and up)
Thinkware Dash Cam Viewer
- iPhone/iPad/iPod touch (requires iOS 7.0 or later)
- Android (7.0 and up) *Live View feature for Android 9.0
Thinkware Dash Cam Link
- iPhone/iPad/iPod touch (requires iOS 13.0 or later)
- Android (7.0 and up)
Thinkware Dash Cam Link Legacy
- iPhone/iPad/iPod touch (requires iOS 11 or 12)