THINKWARE DASH CAM X350
Full HD 1CH Recording
Safety Camera Alert* / 1080p Full HD / 30fps / 2.7" Clear Display LCD Monitor
Built-in Wi-Fi / Optional GPS / DUAL SAVE® (Internal BackUp Memory)​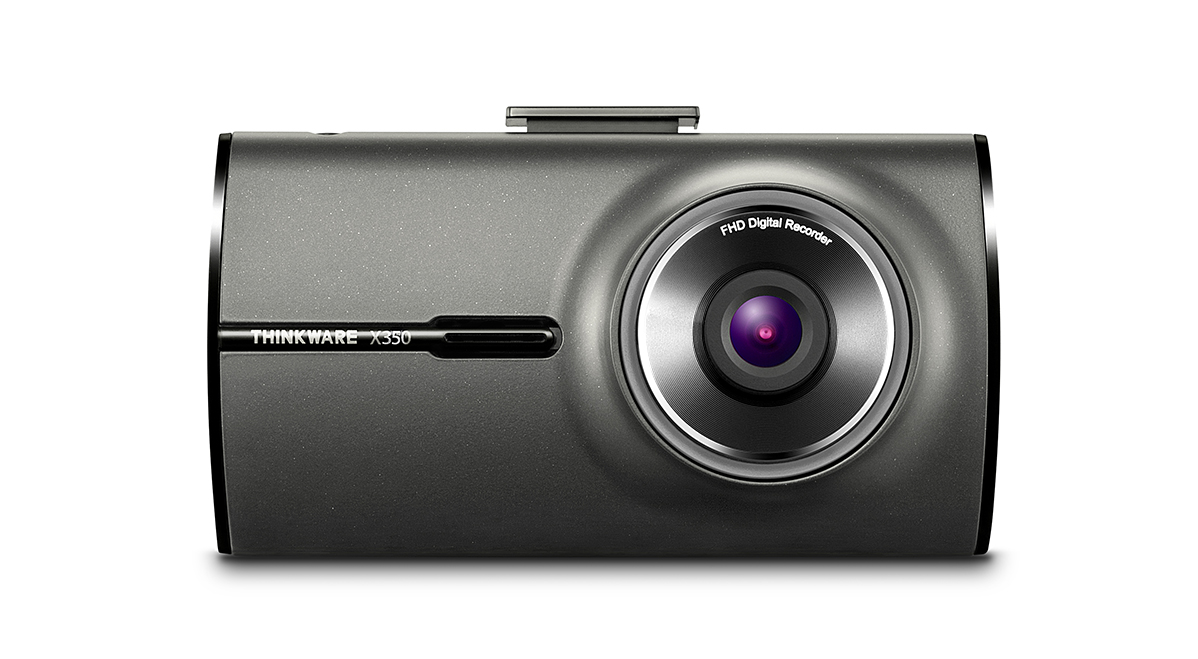 ---
VARIOUS AUTONOMOUS RECORDING MODES
Automatically Switching Recording Modes

Get in and go without having to worry about if your Thinkware Dash Cam is recording.
Thinkware Dash Cam's automatically switch recording modes depending on the vehicle is doing

 

Continuous Recording Mode

This mode is activated automatically when you start the car.
Recorded videos are saved in one-minute segments with an auto-looping mechanism.

Event Recording Mode

The active impact monitoring system will automatically store the video data
10-seconds prior to and after a collision registered by the 3-axis G-Sensor,
saving a 20-second video into the designated Event Detection folder on the
memory card. No searching through hours of footage to find the right video. Easy.

Manual Recording Mode

By pressing the Manual Recording button your Thinkware Dash Cam
will capture events that occur in front of your vehicle whether or not it is in motion. Manual Recording Mode will save 10-seconds prior to and 50-seconds after the button press saving a 1-minute video into the designated Manual Recording folder on the memory card.

 

Parking Surveillance Mode*

Once your vehicle is turned off Thinkware Dash Cam will enter Parking Surveillance Mode,
combining impact detection with motion detection or time lapse (if supported)
*Parking Surveillance Mode requires the use the Hard Wiring Cable (HWC)
---
BUILT-IN WiFi


Download recorded videos, change dash cam settings and conveniently update your dash cam on the go using your phone with the Thinkware Dash cam Mobile App

- no computer or cables needed.

It's the fastest, easiest way to update your Dash Cam with the latest firmware for new features and optimal performance.

 
MOBILE VIEWER APP


The Thinkware Dash Cam Mobile Viewer is your convenient go-to-app for easy access to your Thinkware Dash cam. Simply pair your smartphone to your Thinkware Dash Cam over WiFi and connect to the Mobile Viewer app. Save the hassle of going back home to know what videos you have recorded, check them on your phone. Plus adjust the settings and preferences all through your smartphone.


 

 

 

 

 
---
2.7-INCH CLEAR DISPLAY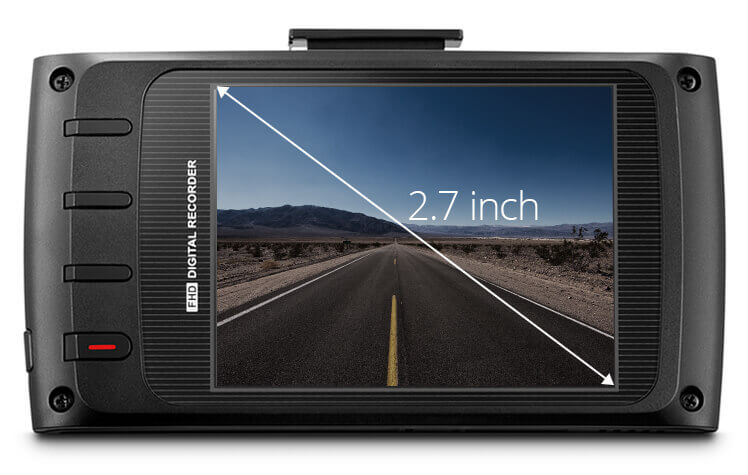 View real-time video or playback recorded videos, change the settings and format your memory card on the LCD screen of the DASH CAM. The 2.7-inch clear display allows you to perform these tasks in your car without having to connect to a PC, MAC or smart device.

The Thinkware LCD display is designed with optimal specifications for displaying clear and sharp images.

 
---
COMPREHENSIVE DRIVING INFORMATION WITH GPS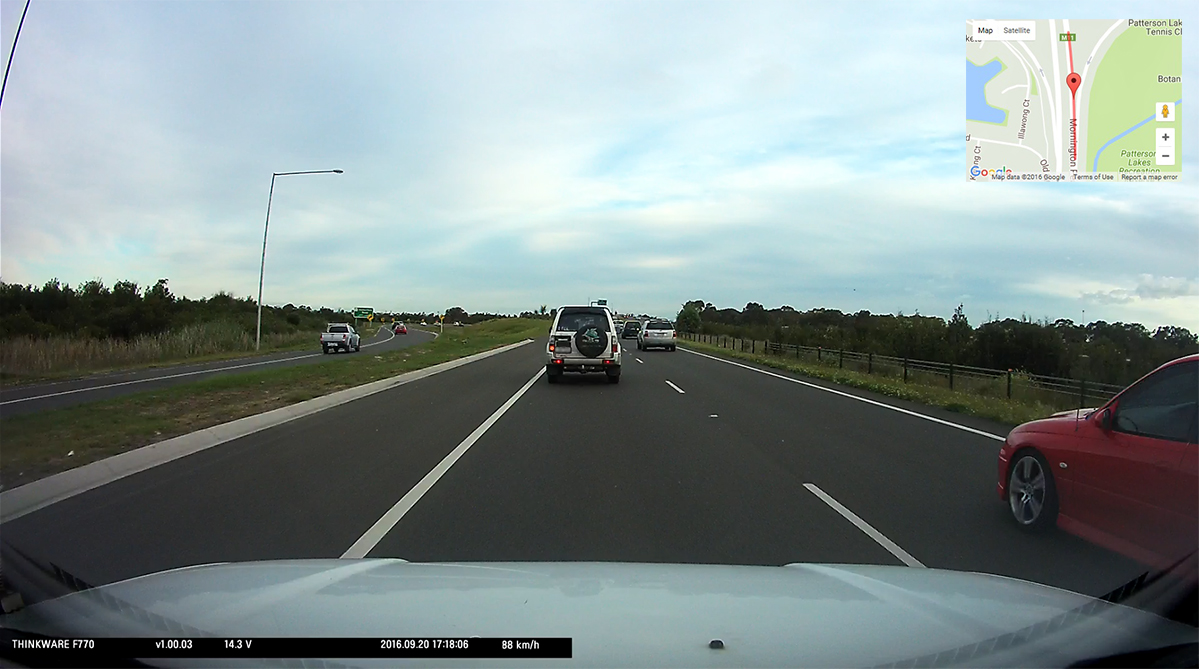 With the GPS Tracker, Thinkware Dash Cams can record the vehicle's driving speed and provide its precise location and routes identification on the map. The GPS Tracker helps you to accurately assess the details of the surrounding area by providing you with the vehicle speed, the time of a collision, and the severity of the impact.

The video recording feature not only stores driving footages in the case of an event, but it can also be used to track your holiday travel routes.

 
---
*GPS requires the use the optional GPS Antenna (GPSANT)
SAFETY CAMERA ALERTS*

 

Thinkware Dash Cams GPS provides accurate location information while the Safety Camera Alert function is on continuous alert to warn the driver of red lights and traffic enforcement cameras.

Cultivate safe driving habits with THINKWARE DASH CAM.
| | | | | |
| --- | --- | --- | --- | --- |
|   |   |   |   |   |
| RED LIGHT CAMERA WARNING | FIXED SPEED CAMERA WARNING | RED LIGHT & FIXED SPEED CAMERA WARNING | AVERAGE SPEED CAMERA WARNING | MOBILE SPEED CAMERA ZONE |
 

 

*requires GPS

 

 

---
INTELLIGENT AUTOMATIC EXPOSURE

 

A sudden rise of light exposure caused by strong sunlight or headlight beams of an oncoming vehicle may cause difficulties to assess the situation. Also, lack of lighting in a dark tunnel or night driving may pose the same problem. The automatic light exposure function controls the level of light exposure to maintain vivid and clear video recordings in all circumstances.
---
PC VIEWER FOR CHECKING CLEAR AND PRECISE VIDEO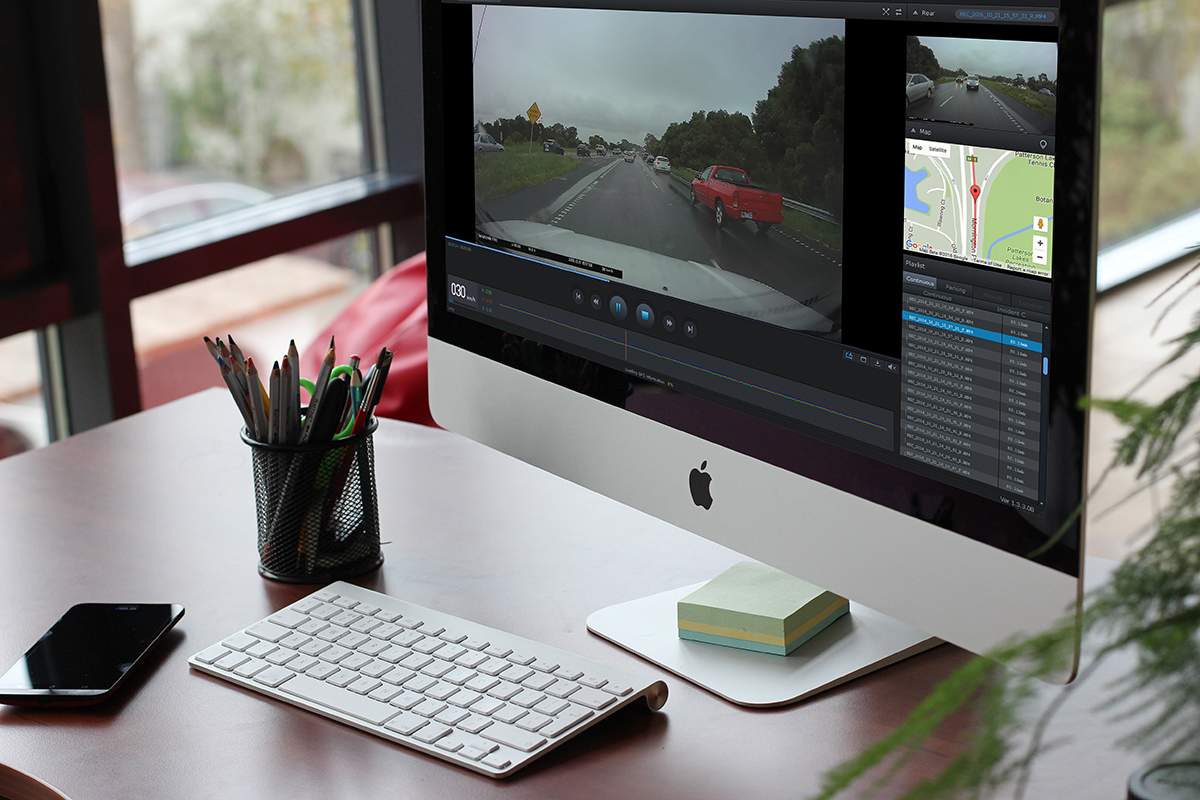 The intuitive and easy-to-use interface of THINKWARE DASH CAM PC VIEWER allows you convenient access to your 
recorded videos with G-sensor and GPS data such as speed and location. Compatible with both PC and Mac. 

You can also change the dash cam settings, format the memory card, or install updates with just a few clicks on the PC Viewer.

 
---
SOPHISTICATED IMPACT DETECTION

The X, Y, Z axes of the G sensor allow you to measure fluctuations in gravity, speed or rotation. You can figure out the axial movement and impact during an accident at a glance.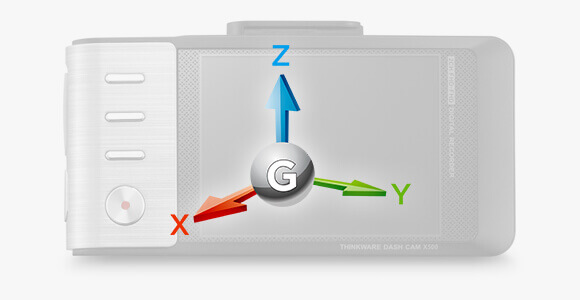 ---
 LED SECURITY LIGHT

Let people know they are being recorded with the LED security light. Designed as a visual deterrent to help prevent vandals from damaging your vehicle even while parked.

The LED security light can be enabled/disabled in the camera's system settings.

 
---
DUAL SAVE
THE NEW STANDARD FOR DASH CAMS:​ DUAL SAVE

Dual Save technology is specially designed to save recorded footages in both the microSD memory card and the built-in internal memory in incident recording mode. It functions as a safeguard against the possible loss of data in the aftermath of a severe collision. In the event that the memory card gets damaged, the Dual Save Technology guarantees a backup copy of the video in the internal memory of the X350.

* The Dual Save Technology is activated when a specific level of impact is detected (The impact sensitivity is adjustable in the Dash Cam's settings).

 
---
SUPER CAPACITOR

 

In the event that the power gets disconnected after an accident, Thinkware Dash Cam's Fail-safe recording uses a Super Capacitor for backup power to ensure safe storage of any recording in progress – so you can be assured your valuable data will be securely stored under any circumstance.

 
---
THERMAL PROTECTION, CAUSE AUSTRALIA GETS HOT!

 

All THINKWARE Dash Cams feature Thermal Protection and are specially designed for efficient heat dissipation, 
but if the extreme Aussie heat gets too much, a built-in thermal sensor protects the device and its data against intense heat by automatically turning it off to prevent overheating. 

 
---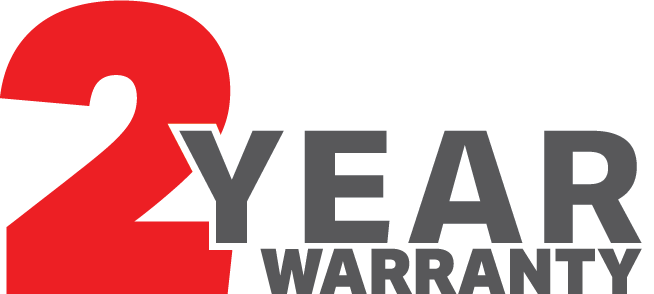 All Front and Rear Thinkware Dash Cams purchased in Australia are covered by a 2-year warranty from the date of purchase.

Please note: We do not offer any warranty or repair service on Thinkware Dash Cams or accessories purchased from outside of Australia. You must provide a copy of your proof of purchase if making a warranty claim.

2 year warranty offer extends to genuine Thinkware front, rear and cabin cameras only and does not include other accessories.

Australian warranty is offered by the Australian distributor of Thinkware Dash Cams, TDJ Australia.
SPECIFICATIONS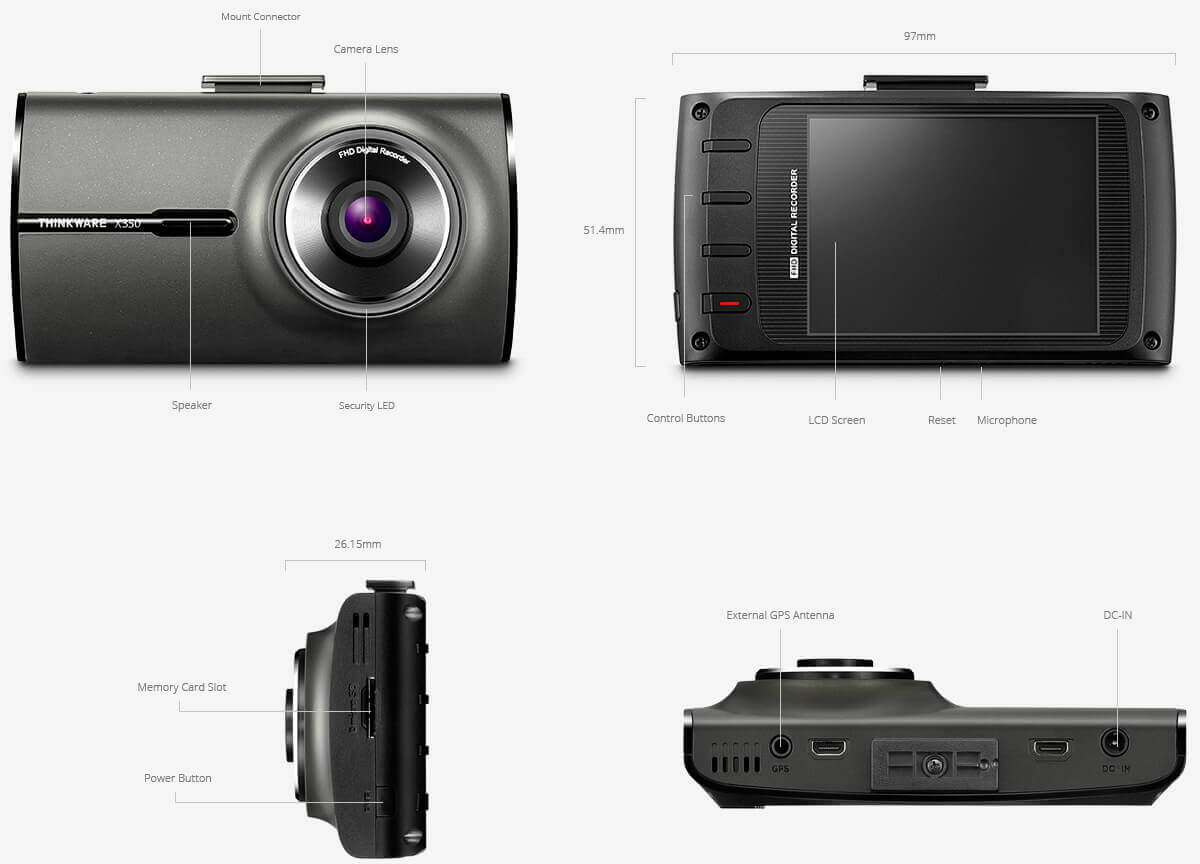 Unit Size (mm)

97 x 51.8 x 26.5

Storage Capacity Support

up to 64 GB

Super Night Vision**

No

Time Lapse**

No

Camera Resolution

1080P

Camera Sensor

2.19 Megapixel 
1 / 2.9" CMOS

Frame Rate

30FPS

Video Format

H.264 MP4

Lens Viewing Angle

140O

Screen Size

2.7"

Audio Recording

Yes (Selectable)

G-Sensor

Yes

G-Sensor Adjustable

Yes (5 point)

Rear Camera Input

No

GPS

Optional

WiFi

Yes

Smartphone APP

Yes

Input Voltage

12/24V DC

Auxiliary Power

super capacitor

Security LED

Yes

Status LED

Yes

Internal Speaker

Yes

Safety Camera Alerts

Yes (requires GPS)

ADAS

- Lane Departure - No

- Forward Collision - No

- Forward Departure - No
 

 

**Super Night Vision and Time Lapse only operate in Parking Mode.

 
---
---
PART NUMBERS:
---
YOU MIGHT ALSO LIKE: